Si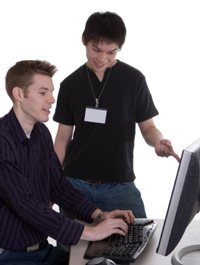 mple IT tips that can save you time, money and perhaps embarrassment.

On Screen Text too big
Upside down screen
Technical Tips for using Powerpoint
Backup – Offsite, Online
Know your laptop
Wifi not working
Digits coming up instead of letters when you type?
Shutdown, hibernate or standby?
Passwords
TLAs – Three Letter Acronyms
Help, my disk is dying!
Tidy your inbox!
Want to receive more tips, upcoming news and computer support updates from Technology Support Hong Kong to be sent to your email?
Click here to sign up today.